CALLENDAR
september 2021
Mo
Tu
We
Th
Fr
Sa
Su
1
2
3
4
5
6
7
8
9
10
11
12
13
14
15
16
17
18
19
20
21
22
23
24
25
26
27
28
29
30
NEWSLETTER
Media patronage:

Watch film: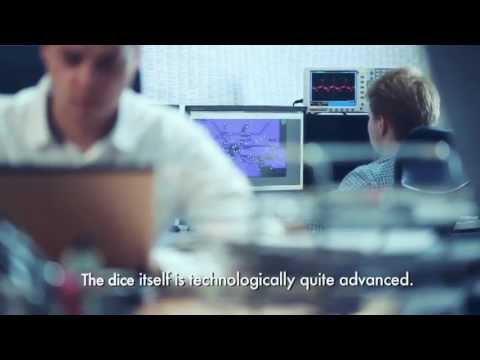 About the program
The Ministry of Economy initiates recruitment for an industrial program of Polish IT/ICT companies' promotion abroad.
The aim of the industrial promotion program is to create new, powerful Polish brands, which will be recognizable in the world and will be associated with Poland. Polish entrepreneurs are ensured to receive up to 75 percent of qualified costs of partaking in foreign industrial fairs and commercial operations covered by this program. The industrial program of IT/ICT branch promotion will be organized till 31st March 2015, and promotional activities will take place in Poland, Germany, Norway, Spain, Brazil, Japan and USA.
"Polish IT/ICT companies have products and services, which can be assumed as competitive on foreign markets, but costs of taking part in a foreign outgoing mission are reaching few thousand PLN, and presence of two company's representatives on CeBIT or Mobile World Congress is a cost amounted to 70-110 thousands PLN. Possibility to receive costs return of 75 total expenditures for such activities will be a significant encouragement for many companies from IT/ICT section and may convince them to perform such promotional activities abroad" – said Michał Sobański, M Promotion Agency chairman, which is the main executive of industrial IT/ITC companies promotional program. In 2012 Poland will be represented by 74 exhibitors on CeBIT fair.
The industrial promotional program includes two parts. The A components includes activities advertising products, services and entrepreneurs from the IT/ITC branch. Additional entrepreneurs'' financing is granted thanks to sub-execution of 6.5.2 Innovative Economy Operational Program, the aim of which is to straighten competitiveness of Polish economy by improving its image and perceiving it by foreign entrepreneurs, establishing international contacts and advertising Polish export specialties. Promotional activities realized on the basis of the A component are entirely financed by entrepreneurs, but the amount of additional entrepreneurs'' financing in the program can reach up to 75 percent of covered qualified costs. The requirement to take part in the program is to show one's willingness to participate actively in at least half of activities organized on the basis of the A component in three years period. Industrial promotion programs are realized, among others, in furniture and cosmetics branches of industry and in biotechnology and defensive industry.
The B component of the industrial promotion program includes activities promoting the IT/ITC branch as a whole – concerning advertising campaign in foreign industrial press, publishing an informational leaflet about Polish ICT market and three day outgoing missions for foreign journalists – which will be completely financed by the Ministry of Economic Affairs.
The entrepreneurs qualified for the program will have an opportunity to take part in industrial fairs like "IT Innovations Expo" organized in Swedish Göteborg, "Mobile World Congress" in Barcelona, "Futurecom" in Rio de Janeiro in Brazil and "Japan IT Week" in Tokyo, in organized in Hanover "CeBIT" fairs for three consecutive years. The program also includes entrepreneurs participation in "Intertelecom" fairs organized in Lodz. Program's beneficiaries will participate for three consecutive years in two-day seminars for IT/ICT branch entrepreneurs, concerning commercial activities' operating on foreign markets. On the framework of the program, commercial missions to following countries will be organized: USA, Brazil, Japan, Germany, Norway, and Spain, in order to develop and maintain business relationships with potential business partners and to obtain knowledge about particular country's IT/ICT specifics thanks to seminars devoted to this topic.
The procedure of submitting applications for additional financing of participation in IT/ICT branch promotional program has already started. The sum of allocations is amounted to 7.300.000,00 PLN. Applications for additional financing will be accepted till the moment of reaching 130 percent of allocations prepared for the program.