CALLENDAR
september 2021
Mo
Tu
We
Th
Fr
Sa
Su
1
2
3
4
5
6
7
8
9
10
11
12
13
14
15
16
17
18
19
20
21
22
23
24
25
26
27
28
29
30
NEWSLETTER
Media patronage:

Watch film: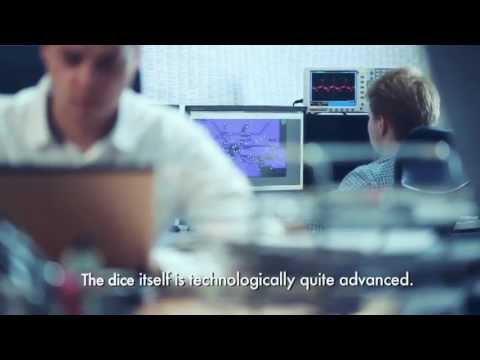 News » Conference for IT and ICT branch representatives
We have the pleasure to invite you to a conference entitled: "The export capabilities of the Polish IT/ICT branch on chosen foreign markets", which will be held on April 11-12, 2013 as part of the Intertelecom fair in Łódź. The conference is organized under the IT/ ICT Branch Promotional Program developed by the Polish Ministry of Economy. The participants of the conference will have the chance to learn about cooperation opportunities with companies from the IT/ICT sector in chosen countries, as well as share their experiences related with promoting and developing a company on various markets.
Participation in the conference is free of charge.
Please send your event participation declarations (first and last name, company/institution, contact information) to the following email address: konferencja@mpromotion.com.pl
Conference agenda*
April 11
10:45 – 11:15 Participant registration, morning coffee
11:15 Welcoming the guests and opening the conference
11:15 – 11:45 IT/ICT Branch Promotional Program as a supporter of international promotion of Polish companies, Łukasz Nowak, M Promotion Agency
11.45 – 12.00 Polish IT as an opportunity for development for ambitious ideas, Łukasz Lisowski, Łódź IT & .NET Professionals Grou
12:00 – 12:45 SMT Software - success story of the Polish IT company on the domestic and global market, Jan Żarski, SMT Software S.A.
12:45 – 13:00 Coffee break
13:00 – 14:00 Effective expansion on foreign markets. The example of Ericpol's development, Marek Gajowniczek, Ericpol
14:00 – 15:00 Panel discussion
Special guest – Sławomir Hasuman, PhD, lecturer at the Łódź University of Technology
15:00 Lunch
April 12
10:45 – 11:15 Participant registration, morning coffee
11:15 Welcoming the guests
11:15 – 11:45 The potential of Polish IT on the international stage on the example of the Cybercom company, Piotr Ciski, Cybercom
11.45 – 12.30 Export capability analysis – the German IT market, Hans –Bernd Boettger, PhD, Managementberatung HBB
12:30 – 12:45 Coffee break
12:45 – 13:15 Specifics of the Brazilian market, with particular focus on telecommunications, Marian Karolczak, Polish-Brazilian Chamber of Commerce
13:15 – 14:00 From an individual client to international corporations – development methods in the ICT sector on chosen foreign markets, Marek Filipiak, Psiloc
14:00 – 15:00 Panel discussion
End of the conference
15:00 Lunch
Participants will be provided with a set of conference materials, 2 lunch breaks and a 2-course lunch.
Participants of the conference will be representatives of Polish enterprises from the IT/ICT branch, as well as from business-related and university institutions. The lectures will be held by IT/ICT experts, who will talk about cooperation perspectives for Polish IT companies on chosen foreign markets. We also expect the participation of journalists related with the ICT sector from Poland, Germany, USA, Norway, Sweden, Japan, Brazil and Spain.
*The conference agenda may change
Gallery