CALLENDAR
september 2021
Mo
Tu
We
Th
Fr
Sa
Su
1
2
3
4
5
6
7
8
9
10
11
12
13
14
15
16
17
18
19
20
21
22
23
24
25
26
27
28
29
30
NEWSLETTER
Media patronage:

Watch film: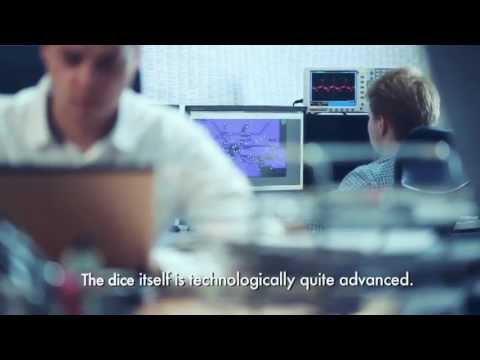 News » Great financial results of Microsoft
2012-07-23
The annual net income of Microsoft reached $17 billion. It is over $6 billion more than last year. According to the experts, the financial results of the concern were strongly influenced by the drop in sales of the Windows OS. However, there was an increase in, among others, inflows of the business solutions department.
In the final quarter of the financial year 2012, Microsoft's revenue reached $18.06 billion and was 4% higher than in the corresponding period of the previous year. Despite the increase, the quarter closed with a loss of $492 billion. The loss was caused by a number of single write-offs related with, among other things, the decrease of the company's value resulting from incorrect estimation of the dynamics of activity development in the segment of IT services, based mostly on the solutions of the aQuantive company, overtaken in 2007. In Q4 of the financial year at Microsoft, the drop in inflows from sales of the Windows OS was particularly noticeable. The inflows of the division specialized in development of operational environment at Microsoft sank by 3% within the year. The quarterly drop in sales reached 13% within the year. Despite that, Microsoft reached inflows of $73.72 billion in the accounting year, which ended at the end of June. It is 6% more than in the previous year. However, the net profit of the concern decreased from $23.15 billion in the previous year to $16.97 billion in the recent financial year.
Microsoft also notes a surge in sales in the business solutions segment – in the past financial year, the inflows of the Server & Tools department soared by 13%. In the final quarter of the financial year, double-digit sales increases applied to, among others, the Share Point, Exchange and Lync platforms. The general sales of the software supporting management, from the Microsoft Dynamics line, rose by 7%. From April till June of this year, the inflows from sales of the Microsoft Dynamics CRM increased by over 25%. Growth at the level of 20% was also noted for the SQL Server data base environment. A similar increase was recorded in the entire department of entertainment solutions at Microsoft, too. Management representatives of the concern emphasize also, that within the entire financial year, the value of long-term business contracts grew substantially. The already signed contracts are supposed to bring joint inflows of $20.1 billion in the upcoming years. Introduction of the new version of Microsoft Office and Windows 8 OS to the market is supposed to be one of the contributions to the increase in sales in the current financial year.