CALLENDAR
september 2021
Mo
Tu
We
Th
Fr
Sa
Su
1
2
3
4
5
6
7
8
9
10
11
12
13
14
15
16
17
18
19
20
21
22
23
24
25
26
27
28
29
30
NEWSLETTER
Media patronage:

Watch film: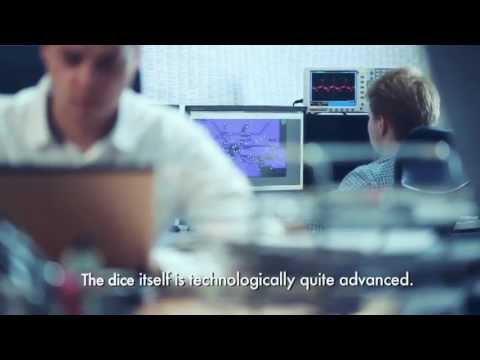 News » PLN 160 million for worldwide promotion of Polish economy
2013-03-29
Polish entrepreneurs can submit their applications for co-financing for carrying our promotional activities on 5 promising foreign markets until June 30, 2013. The estimated amount of funds dedicated for this purpose is almost PLN 15 million. The remaining PLN 145 million is dedicated for the implementation of branch promotional programs. As much as PLN 160 million was allocated to the preparation of promotional materials, participation in fairs and conferences, etc.
On April 1, 2013, the Polish Ministry of Economy will begin its campaign promoting the Polish economy in Poland and abroad. The goal of the campaign is enhancing the image of the country among international partners, providing bigger access to information both about Poland, as well as about the conditions of operating a business enterprise beyond its borders and increasing the amount of investments of our entrepreneurs on foreign markets.
The Polish Ministry of Economy pointed out five promising foreign markets in order to expand Polish exporting capabilities. The selected markets are: Algerian, Brazilian, Canadian, Kazakhstani and Turkish. The joint share of those markets in Polish export is a little over 2%, and those countries, according to the Ministry of Economy analysts, have a gigantic economic potential, macroeconomic stability and big market capacity.
Promotional events (fairs, conferences), in which Polish entrepreneurs can participate, have been chosen for each of these countries in collaboration with the Trade and Investment Promotion Section (WPHI). "Entrepreneurs can apply for a reimbursement of even 75% of the costs incurred towards promotion on foreign markets and participate in the program of promoting Polish economy in countries with big potential for our export activities", emphasized the Deputy Minister of Economy, IlonaAntoniszyn-Klik. "The enterprises' participation in the program is managed by organizers chosen by us – one for each market", she adds.
The organizer will present the total cost of participation of an enterprise in the promotional activity (e.g. the cost of the exhibition area, the cost of renting a room for a seminar or a conference, transportation, accommodation, insurance, etc.).
The entrepreneur's task will be submitting the participation declaration to the organizer and submitting the application for co-financing under the Sub-measure 6.5.2 – "Support for participation of entrepreneurs in promotional programs" of the Operational Program Innovative Economy. Entrepreneurs operating a business enterprise with a seat in Poland and individuals with a place of residence in Poland are eligible to apply for co-financing. The deadline for submitting applications is on June 30, 2013.
For more information go to: http://www.mg.gov.pl/node/17972